Be Bummed out in 3 days



big thanks to Alex Herrera!
We've captured and cut the wild Travis
We have zero plans of re-releasing him into the wild. Welcome to the fold, buddy! We are all lucky to have you!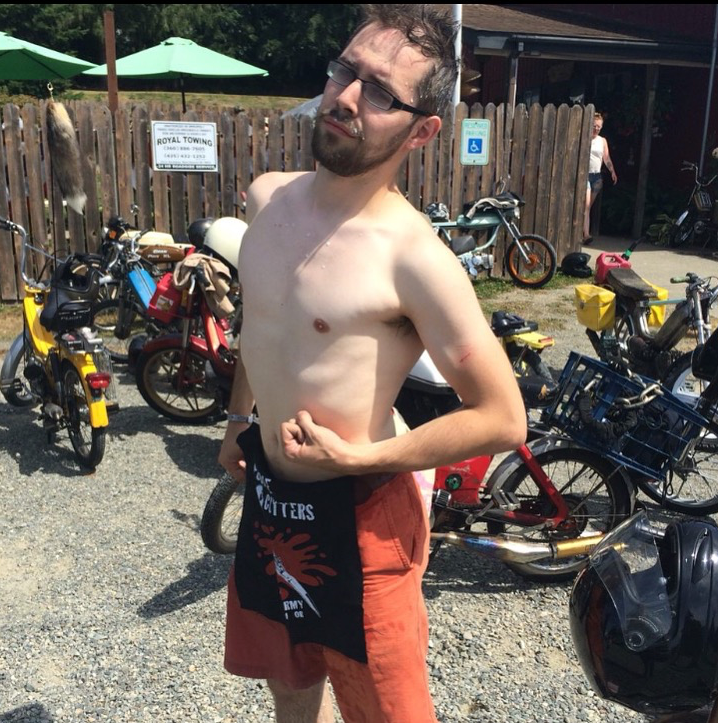 Blood Drive X- August 12-14
It's that time again everyone! The Creatures biannual Moped Rally in SF! | SEPT: 2, 3, 4th! | Register Here


A huge thanks to everyone who helped grow, run, and make Mission 23 an awesome Moped Army branch over the last 12 years. They were the first to swarm NYC as an official branch, starting humbly with just six members, including two Decepticon scouts. Their contribution to the Moped Army since then has been felt well beyond the Big Apple.

Thanks for everything M23! We will miss you as an official branch, but thank you for your many contributions to the Moped Army and moped community.
I want to draw your attention to a new page on the site that clarifies when various administrative activities will happen within the Moped Army. Primarily this concerns assessing the health of current branches as well as discussing and voting on new branches.

The timing of these activities has always been somewhat loose. In an effort to help potential branches better plan and set expectations this page is an attempt to bring more consistency to this timing.

For potential new branches the most important date to take note of is the deadline for submitting a new branch application, which is the end of September. If you'd like to be part of the discussion and voting process for 2016 please get your application in before October 1st.
Get Cool. Detroit. August 5th-7th. | Register Here | Facebook Here